Texan Auto Glass Repair
Auto Glass Shop San Antonio TX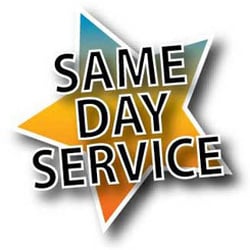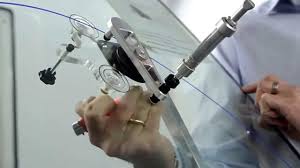 Texan Auto Glass Repair San Antonio Texas
8725 Marbach Rd
San Antonio TX 78227
401 Lombard Drive #101
San Antonio TX 78243
4025 E Southcross
San Antonio TX 78222
4035 Broadway St
San Antonio TX 78209
4296 South Flores
Elmendorf TX 78112
301 West San Antonio St
New Braunfels TX 78130
Texan Auto Glass Repair
Auto Glass Shop San Antonio TX (877) 802-3887
You can trust the auto glass shop in your area to provide excellent auto glass services ans OEM products.
Auto glass repair and windshield replacement does not need to be preformed in an auto glass shop. For your connvinence, we offer free mobile services. Many of our clients prefer not to drive their vehicles when the windshield is damaged
Consequently even small imperfections or cracks can impair the driver's ability to see the road and to react quickly to changing road conditions. Above all it's essential to repair windshield chips, cracks, and other defects quickly before they pose a risk to drivers or passengers. In fact many small problems can be solved by auto glass repair, an advanced process that injects a polymer blend into the damaged area and essentially patches the glass, eliminating the problem.
Auto glass shops have learned over time that managing smaller cracks and chips before they become serious barriers to the driver's field of vision is essential. At Texan Auto Glass Repair, we have the skill and knowledge to repair your auto glass quickly with the highest standards of quality and safety.
Texan Auto Glass Repair offers OEM QUALITY, the highest and best quality a company can provide, resulting in perfect installation and a name you can trust. As a result his provides for correct installation, alignment. Since the windshield is manufactured at the same place as the auto's original, you know that our installation will result in your car's glass being just like it's original condition. Our Technicians always use new molding and sealers not just re-using the existing material.
Call for your free quote!
Rear Windshield Replacement San Antonio TX (877) 802-3887
Have damage to your rear windshield? While a repair may not be possible, a rear windshield replacement can be quick and stress-free. Texan Auto Glass Repair can get you back on the road in as little as an hour. Call the nearest auto glass shop to you for assistance today.
Need us to come to you? Take advantage of our mobile service.
The entire back windshield replacement can take as little as one hour.
Car Window Replacement San Antonio TX (877) 802-3887
Auto glass damage is not limited to your windshield. A broken car window puts you at the mercy of the weather and exposes your car to theft. Your valuables and car interior are not protected when using a temporary fix or patch on your broken window. If your car window is broken from road debris or smashed in an accident, calling Texan Auto Glass Shop to repair or replace your window is the most efficient way to get your car or truck window fixed and back on the road quicker.
Window Regulator Repair San Antonio TX (877) 802-3887
Restoring the Function to Power Windows
Though power windows have replaced the traditional and tiresome hand-turned crank handles, electric windows can still be a burden to operate when they are not functioning correctly. Over time, the motors, or regulators, that raises and lowers your windows can wear from daily use or break from an accident. Stop suffering from a stuck window and call Texan Auto Glass Repair!
On the other hand window regulators do more than open and close windows. Located in the panels of your vehicle's doors, the regulator acts as a preliminary security measure to prevent the windowpane from being forced down. Our certified and highly skilled technicians are available for same day service.
Lifetime Warranty
Texan Auto Glass Repair offers a Lifetime Warranty against any leaks, molding issues or defects in the glass. We only use OE quality glass which ensures long life and the structural integrity of your car. If our original work needs adjustment or repair, we will do it at no cost to you as long as you own or lease the vehicle we serviced.
You will need to show proof of purchase such as your original work order, or invoice.
Free Mobile Service San Antonio TX
33 Locations to serve you!